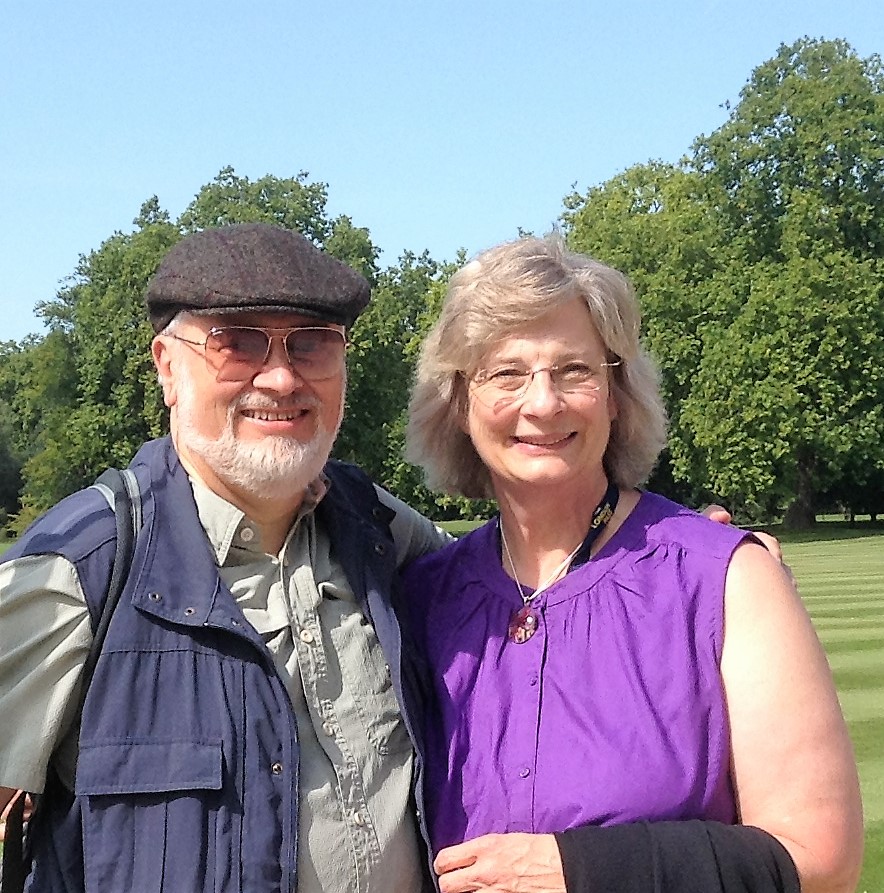 "Live life on the edge" they said. "Follow your dreams" they advised. "Do it while you can" they admonished. Those messages resonated with us. From 2015 to 2017, while still working, we decided it was time to see the world, and made 4 trips to Europe, limited, of course, to two week vacation time frames. The "International Travel" part of this blog covers these adventures.
But our dream was to also travel to see the USA. And this time, I was retiring, and we decided to go "all in." So, starting in August, 2017, we set about to do our best to see it all. For a year, we worked and planned. e sold our house, both cars, and all our furniture, trading a 4,000 square foot "sticks and bricks" house for a 300 square foot fifth wheel trailer. We exchanged a small Mini Cooper for a 2-ton Ford F550. We took online classes and watched hundreds of hours of videos. And almost one year to the day from when we started, we said good-bye to the city where we had lived for 36 years and the job that I had worked for 10 and set out to see America.
"You're doing WHAT?" they asked. "You're going WHERE" they queried. "WHEN are you coming back?" they questioned. We patiently answered, "We are going to travel full time." "We are going to see America and Canada. We have the first 60 stops planned, and a good idea of where we are going after that." "We aren't sure when we will be back. At this time there is no end date for the trip."
Well, it lasted almost exactly two years. In that time we saw 34 states, traveling almost 30,000 miles and staying in approximately 80 different locations. We went almost border to border and coast to coast. The "USA Travel" portion of this blog covers these adventures. The pictures are great. This was real adventure.
So what now? In 2020, with a new knee for my wife, a new, smaller home base back in Spokane, and a continuing thirst to see both USA and the world, we plan to continue the adventure with longer trips to Europe and shorter (less than full time) trips across the USA.
Adventure…for as long as we can. If not now, when?